Non-Fungible Tokens (NFTs)
InvestaX is a Singapore-headquartered, MAS-licensed* investment and trading platform for Digital Securities Offerings (DSOs) of global private markets deals, including private equity and real estate. (Blog) Non-Fungible Tokens (NFTs) InvestaX is a Singapore-headquartered, MAS-licensed* investment and trading platform for Digital Securities Offerings (DSOs) of global private markets deals, including private equity and real estate. What […]
InvestaX is a Singapore-headquartered, MAS-licensed* investment and trading platform for Digital Securities Offerings (DSOs) of global private markets deals, including private equity and real estate.
Julian Kwan
CEO and Co-founder InvestaX. Building key digital infrastructure connecting CeFi + DeFi. Creator of the world's 1st Digital SPAC, 1st AMM/Liquidity pools for security tokens/digital securities and 1st Digital ESOP (DESOP). Investor, Advisor and CRO (Chief Representative Officer) of InvestaX's Capital Markets License from the Monetary Authority of Singapore.
InvestaX is a Singapore-headquartered, MAS-licensed* investment and trading platform for Digital Securities Offerings (DSOs) of global private markets deals, including private equity and real estate.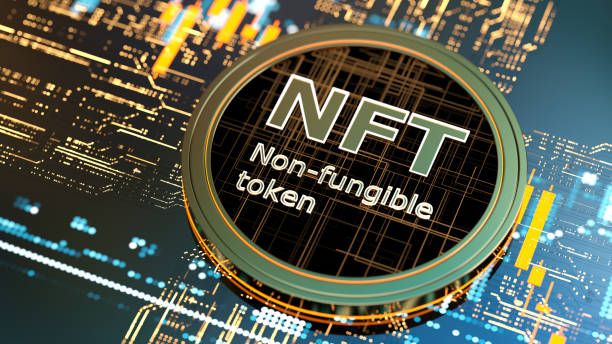 (Blog) Non-Fungible Tokens (NFTs)
InvestaX is a Singapore-headquartered, MAS-licensed* investment and trading platform for Digital Securities Offerings (DSOs) of global private markets deals, including private equity and real estate.
What is an NFT?
A Non-fungible Token (NFT) is a cryptographic asset that exists on a blockchain that has unique identification codes that distinguish each token.
Tokenization is simply a form of digitising physical assets. NFTs are tokens that have exclusive properties which, unlike a fungible asset, cannot be interchanged due the unique nature of the token.
Benefits
The conversion of the physical assets into a digital one provides the increased market efficiency which has been previously lacking for these asset classes by removing intermediaries and making the process of creator to purchaser more streamlined.
The supply chain process tracking NFT items is simpler than traditional methods improving business processes. EY has collaborated with WiV Technology to track fine wine products from their origin to sale using blockchain technology.
There are practical uses for identity management as NFTs allow for the creation of unique identification characteristics which can streamline the entry and exit process for jurisdictions.
The fractionalising of assets can allow more participants share ownership of an item. Instead of one investor being constrained to buying one real estate asset, a pool of investors can share the asset potentially improving affordability and accessibility.
Market Value
NFT market value tripled in 2020 to $250 million USD. In the first 3 months of 2021, over $200 million USD was spent on NFTs. The explosion in interest has been attested to the interest towards digital collectibles. This highlights the increasing trend towards the crypto-economy.
What does Minting of NFT's mean ?
Minting of NFT is how your digital art becomes a part of the Ethereum blockchain–a public ledger that is unchangeable and tamper-proof. NFTs in Ethereum are represented by ERC-721 and it has some functions and maps. So when you upload an image what happens is Unique ID is generated and that ID is linked with the Owner's wallet address. That linking is done in a map known as tokenOwners(id -> wallet_address). And then there is a function ownerOf(id) which returns the wallet address which states who is the owner . And once the token is minted that token stays on Ethereum network.
For minting an NFT we will be using OpenSea, one of the most popular NFT platforms that was launched in 2017. NFT marketplace OpenSea has raised US$23 million round of funding led by Andreessen Horowitz with participation from a laundry list of angels and firms including Naval Ravikant, Mark Cuban, Alexis Ohanian, Dylan Field and Linda Xie.
Below, we discuss the steps to creating an NFT on OpenSea:
Go to OpenSea.
Go to Create
Add your wallet i.e (MetaMask , Fortmatic or other Blockchain wallet)
Now you have to set your profile
You have to set your profile and cover photo . So once you click on Edit photo -> Select a Photo-> Once you have selected a photo. A new pop up will come for sign in click on sign in .
Same goes with the cover Photo.
After that we need to set the username , Bio, email address . Go to the settings option in the "My Profile section".
Edit the username , bio,email address. Save the settings
After that you need to go to My Collections section .
After that create a new Collection or select the other tools from below ,if you have already created a NFT's on different platforms i.e (Rariable, MintBase). Collection basically means that we are categorising all the types of NFT's.
Add all the details (this Collection basically holds all the NFT's that are related to Cars).
After that you can see CarsNFTs Collection has been added to the My Collections section.
Go to CarsNFTs collection and you can see there are 3 options : Edit, Visit,Royalties. Go to the Edit option
There you can see multiple options which you can edit , some of the important ones are :
URL : You can change your URL of Collection(CarsNFTs) according to your preference.
Category: If you add category to your collection then it becomes more discoverable.
Royalty : You can charge a fee to the user who tries to sell your product.And after that you can add your wallet address where you want the fee to be added.
Payment Tokens: You can set the amount or type of tokens in which you want to sell or buy NFT's in. You can add your own token. You just need to fill the google form.
15. After editing the collection settings, we need to Add New Items in our collection
16. You need to add the photo, Name, External Link(website or any other related link), Description and these features –
17. In the same page you can see there is an option for Unlockable Content: Which means if you want to provide some extra details or a free photo or photoshop file or video with this NFTs you can give a link in here.
18. Now you can see that your NFT has been added to the Collection.
19. Now we want to see this NFT we'll go to the sell option.
20. You can see that there three selling methods : Set Price, Highest Bid, Bundle
Set Price : Which allows you to sell this NFT at a fixed price. You can also add the amount (Price you want to sell this NFT in ), ending price, Schedule time(From when a buyer can see this listing), Privacy(You can add buyers address if you want that this NFT to be sold to specific buyer ).
Highest Bid : You can add a bid amount if you want to sell this NFT in a auction.
Bundle : If you want to sell this NFT along with the other NFT as a gift or free you can select the NFT from any collection and you can sell that as well along with the price of this NFT.
21. After that you need to POST YOUR LISTING and pay the gas amount.
22. After paying the gas fee you can go to the Sell option in the Profile section and you can see your NFT has been added to the marketplace for sale.
Creating NFTs is a very simple journey – want to learn more about the world of digital assets, contact us today at support@investax.io
Stay updated
Our newsletter is offered with a spam free guarantee