Q3 2021 | Global STO/DSO Report
InvestaX is a Singapore-headquartered, MAS-licensed* investment and trading platform for Digital Securities (DSO) and Security Tokens (STO) of global private markets deals, including venture, private equity, real estate and digital SPACs. If you are considering raising capital, providing tradability to your existing funds or investing in private markets deals with enhanced liquidity, understand our value […]
InvestaX is a Singapore-headquartered, MAS-licensed* investment and trading platform for Digital Securities (DSO) and Security Tokens (STO) of global private markets deals, including venture, private equity, real estate and digital SPACs.
Julian Kwan
CEO and Co-founder InvestaX. Building key digital infrastructure connecting CeFi + DeFi. Creator of the world's 1st Digital SPAC, 1st AMM/Liquidity pools for security tokens/digital securities and 1st Digital ESOP (DESOP). Investor, Advisor and CRO (Chief Representative Officer) of InvestaX's Capital Markets License from the Monetary Authority of Singapore.
InvestaX is a Singapore-headquartered, MAS-licensed* investment and trading platform for Digital Securities (DSO) and Security Tokens (STO) of global private markets deals, including venture, private equity, real estate and digital SPACs.
If you are considering raising capital, providing tradability to your existing funds or investing in private markets deals with enhanced liquidity, understand our value proposition in a 60 second video or connect to our team here.
---
Q3 was pivotal and we are excited to announce our security token exchange is now live in the MAS sandbox, get first access to next generation investment products.
Q3 saw the continued growth in the DeFi market (decentralized finance), the adding of capital markets "services" to the cryptocurrency industry. DeFi refers to a system by which software written on blockchains makes it possible for buyers, sellers, lenders, and borrowers to interact peer to peer. Lending, borrowing, staking and mining mean that investors can do something useful with their cryptocurrencies other than just speculate on prices. This paradigm shift has driven some incredible innovations followed by a surge of capital into the industry. Here are some graphs to illustrate the growth metrics.
---
What is the relevance of this?
Firstly, cryptocurrencies and security tokens belong together. They are both native digital assets (see below) interacting instantaneously on immutable ledgers, creating speed and efficiency as well as trust and transparency never seen before in investment transactions. This connectivity is going to bring another explosion of value and growth.
Secondly, what DeFi has done for crypto, InvestaX and others are doing for security tokens and digital securities. In traditional private market investments, you invest into a company or fund and wait 5-15 years to get a return. You cannot actually do anything with those shares in most cases, they sit idle on your shelf. Now if you take those same investments, issue and therefore hold them as STO, you will then be able to borrow, lend, trade or stake them and unlock value from them, just like you can now do with cryptocurrencies.
This is now possible through the tokenization of shares and having key infrastructure providing the ability for someone else to be able to analyze and trust those shares are real, and then be on the other side of that trade. Yes you can take your house to the bank manager to get a mortgage but you simply can't do that with shares in a real estate fund… until now.
McKinsey & Co., forecasts the size of the private markets to grow to $15T USD in assets. The tokenization of the private markets is one of the most exciting opportunities in capital markets today. Covid 19 has cemented the need for firms to adapt to a digital future and innovate, and tokenization of assets is a natural evolution for the digitization of private markets. If you aren't paying attention to this space, you risk being left behind.
---
1st Digital Securities Course for IBF
InvestaX and Momenta successfully launch first accredited course for the Institute of Banking & Finance
Blockchains and the Future of Capital Market
Opportunities and Challenges for digital securities
Blockchains, smart contracts and protocols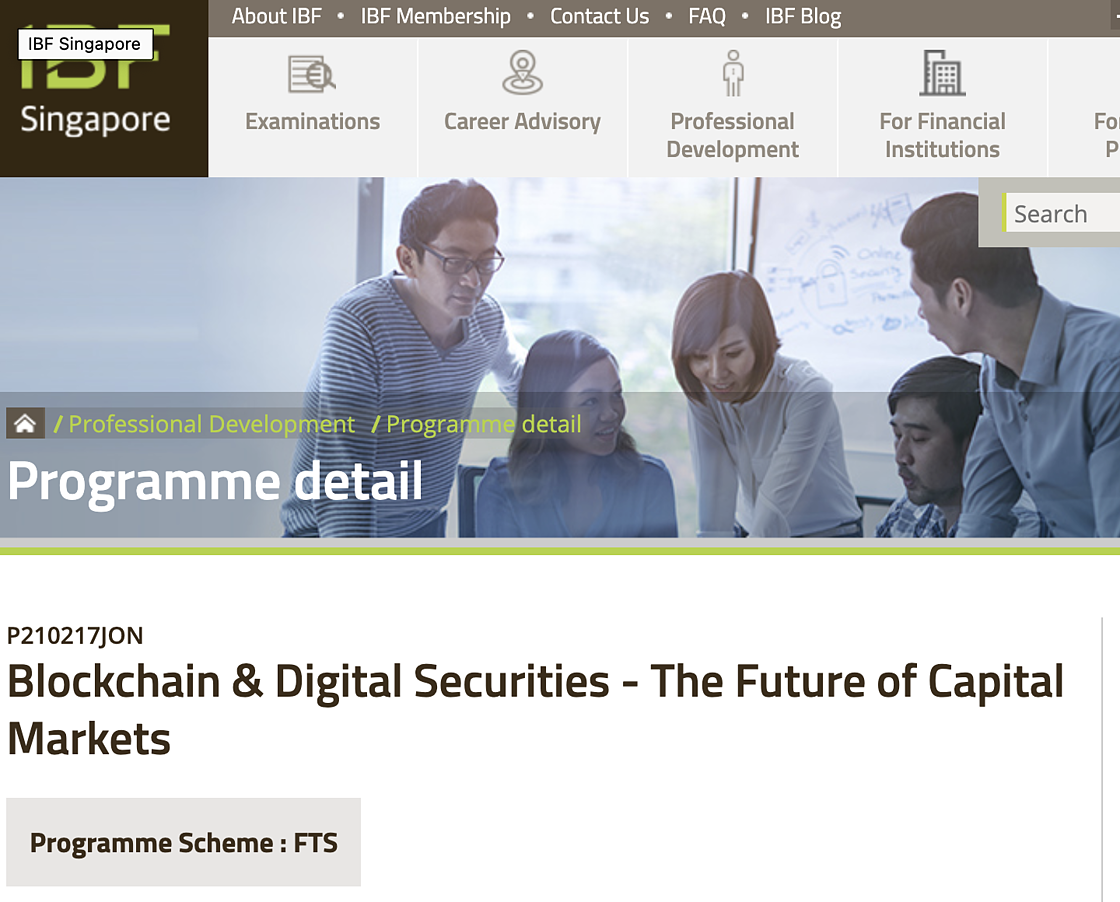 ---
InvestaX successfully Tokenized the new Singapore VCC structure
In partnership with UBS, State Street, PWC, CMS and Tezos blockchain.
Under a MAS fintech grant, we successfully completed the first POC tokenization of the Singapore Variable Capital Company (SVCC).The public version will be available on our corporate website soon, for those who want to get a sneak peak, please email support@investax.io.
Detailed comparison of the VCC to existing fund structures in Singapore
Detailed process flows to issue an e-VCC Fund
Public vs. private protocol comparative analysis
Detailed legal and tax analysis of Singapore regulations including recommendations, assessment of global legal landscape, draft documents including e-VCC constitution, digital riders for e-VCC Private Placement Memorandum which can all now be readily used by fund managers to set up an e-VCC fund on the InvestaX Platform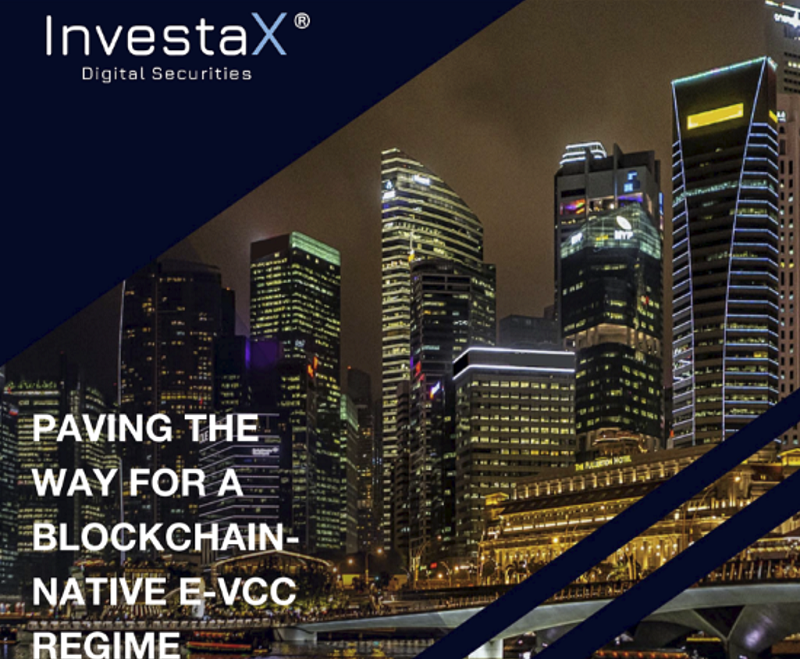 ---
InvestaX believes in the tokenization of everything
And so do our friends at Real Vision, if you want to get excited about where this is going Rao Paul founder and CEO of Real Vision talks about many of the focus areas of our business and where the industry is headed…… at lightening speed. Highly recommended viewing.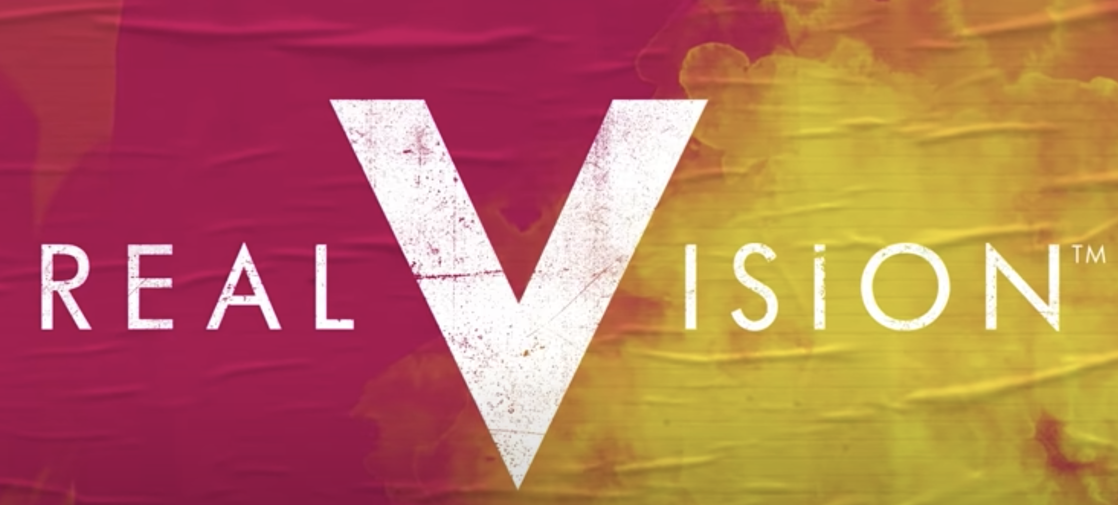 ---
Liquidity for digital securities is also coming….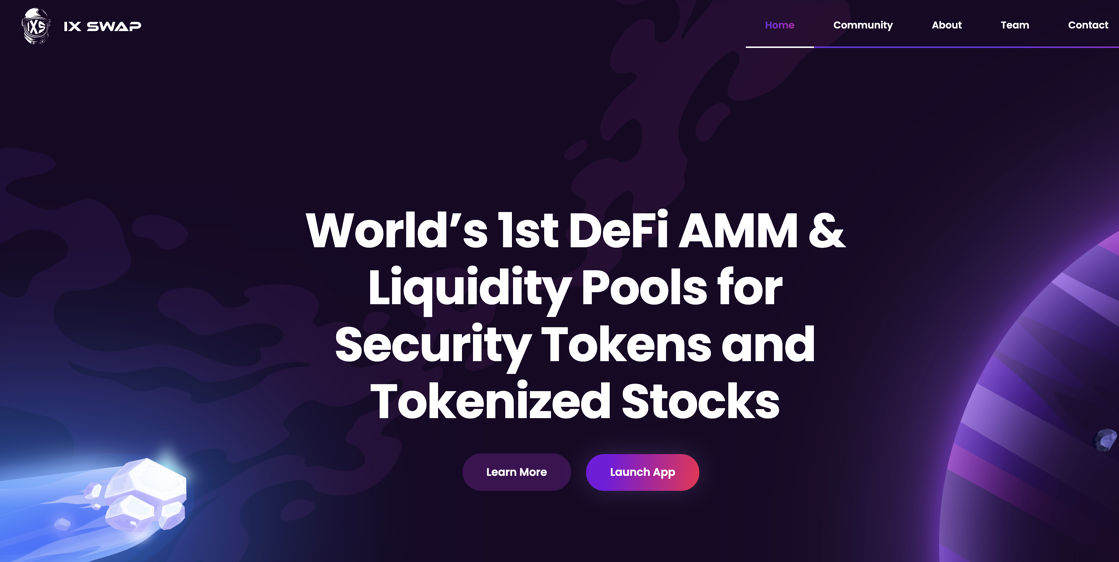 Growth of quality institutional digital issuances
UOB pilots digital bond issuance of S$600m perps at 2.55%
MUFG to launch asset-backed security tokens with Nomura, SBI
Mitsui to launch digital assets securities platform for tokenized real estate
Rapid development of institutional infrastructure
Bursa Malaysia explores blockchain for stock certificates with VMware, Digital Asset
SIX receives approval from Swiss regulator to operate digital securities market
Standard Chartered launches digital blockchain trade finance platform in Singapore
"Token X", a subsidiary of SCB 10X, set to tap into the digital token market, aiming to be an ASEAN leader in digital asset tokenization by 2025
DTCC plans 2022 go live for blockchain stock settlement Project Ion
Interesting new developments
BIS, HKMA to explore tokenizing green bonds, including public blockchain
Bitfinex To Roll Out Security Token Offerings (STOs) Platform In Kazakhstan
Seoul mulls bringing security token into legitimate investment contract framework
Nomura offers customers token subscription service for a luxury Italian restaurant
NTT DATA Concludes Capital Tie-up with Securitize
Solana blockchain used by Digital Assets AG to tokenize stocks
Successful completion of integration projects
Tezos selected to enable smart contracts for leading European banks
Bnext and Algorand partner to launch international remittance service across Spain and Latin America
Custodian Hex Trust Launches Digital Assets Pilot With Philippines' Union Bank
---
Emerging 2021 Trends
DeFi vs CeFi will become increasingly DeFi + CeFi
Regulation will increase in the digital asset industry
Digital securities infrastructure will continue to build out and volumes of issuance and trading will grow exponentially
Tokenization of secondaries: As more of the old guard understand their investors want liquidity and not lock up's, more secondaries will hit the market and you can learn more about tokenization for private market secondaries here.
---
Projects we are working on……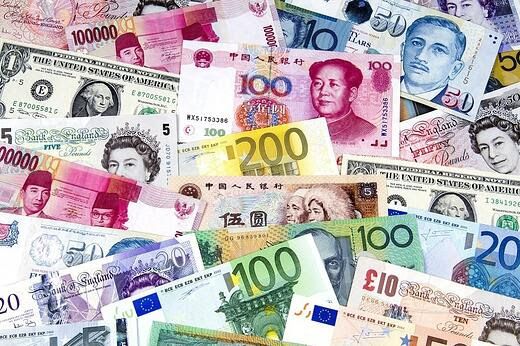 Project FX
A FX-trading fund with a proprietary trading system which systematically identifies and capitalizes on profit opportunities arising from structural elements specific to the retail FX
markets.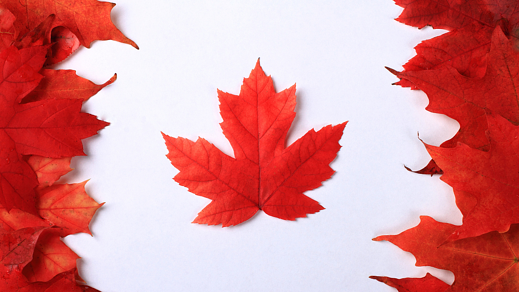 Project Maple
A tokenized real estate debt fund focusing on financing residential and commercial property projects located in major Canadian Cities and urban centres.
To enquire about projects we are working on, please email to support@investax.io.
---
InvestaX has created the 1st Digital SPACs
InvestaX is pioneering new investment structures and products using smart contracts and public blockchains. To find out more about launching a Digital SPAC contact our team at support@investaX.io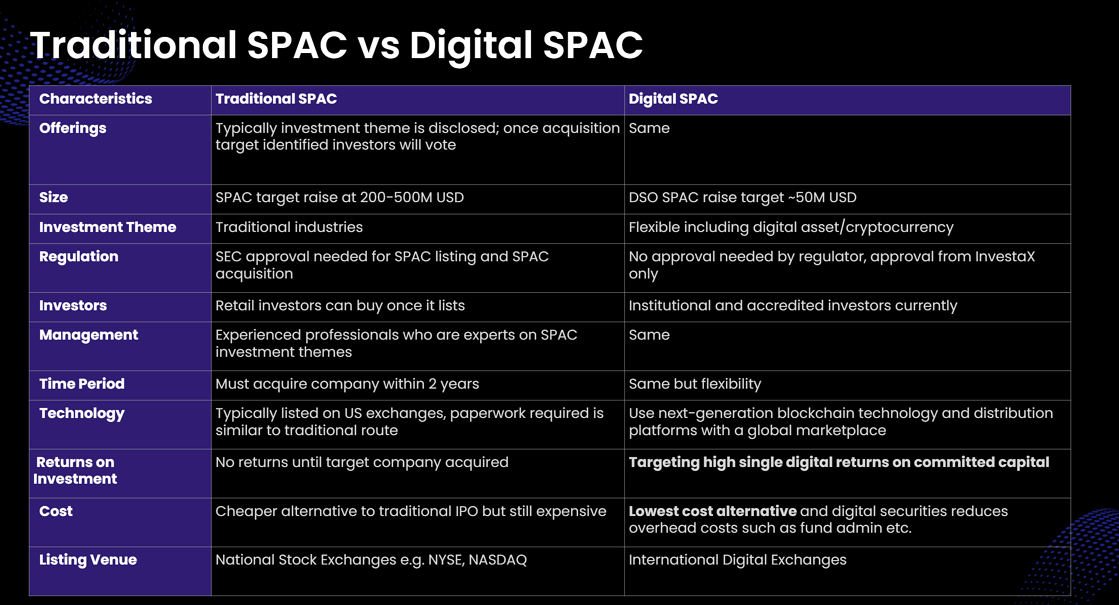 ---
eVCC Digital Securities Forum
We are also hosting Singapore's 2nd Digital Securities Forum in Q3 focused on tokenization of the Singapore Variable Capital Company, a new onshore investment vehicle to drive the Singapore asset management industry forward. If you are interested in participating alongside 100 Global Leaders in the Digital Security Industry please write to us at: support@investax.io
---
About InvestaX

InvestaX is a MAS licensed digital securities platform based in Singapore offering end-to-end solutions for the issuance, trading and custody of digital securities for real estate, private equity and other alternative investments.
Founded in 2015, InvestaX is an early pioneer in the use of blockchain technologies to develop leading technology-driven investment vehicles called digital securities offerings, removing friction and delivering secondary market trading. To date, the company has listed more than 28 private equity offerings that are jointly valued over US$1 billion and had 16 successful exits.
*Capital Markets Services license no. CMS100635-1, issued by the Monetary Authority of Singapore; InvestaX has also been approved by the Monetary Authority of Singapore to the regulatory sandbox under the recognized market operator regime.
Stay updated
Our newsletter is offered with a spam free guarantee